Shiraz Sunderji trained Timeless who had performed below par when campaigned ambitiously in graded races, found his mark when brought back to a handicap race by decisively winning the 1400 metres A Campbell Trophy, a race for horses rated 60 to 86, the feature event of Wednesday's Mumbai races held in the evening. Timeless had things going his way as he sped away for a comprehensive win.

Timeless had run twice but found himself out of depth against classic performers. The company he was taking on consisted of capable horses but not good enough against horses which had superior credentials like Timeless. Flay Flying went on an aggressive front-running mission and was not inclined to give up easily. It took a strong effort by C S Jodha to get Timeless overhaul the front-runner in the final furlong and then the favourite stormed clear to win by a margin of over five lengths. Allora ran on to finish third ahead of Aurelia while Kramer put in a timid performance.


The day's races were dominated by outsiders with Timeless being the lone exception. Winner-picking was a difficult proposition as the races were won by those which were not in strong betting. Nazak Chenoy trained Oracle appeared to be best on form to record an encore in the 1000 metres M M T Pandole Plate, a race for horses rated 40 to 66. Oracle seemed to be on course when he waged a stiff battle with Sereno and shaped to get the better of the front-runner close home. However, Juggernaut surprised all with a powerful run down the final furlong to eventually sail past the battling duo for a comfortable win. Oracle was second ahead of Sereno and Stallone.

Pesi Shroff trained Adonijah who had been running consistently was expected to go one better in the 2400 metres Dr A H Sayed Plate, a race for hoses rated 20 to 46. However, the favourite was beat while approaching the final furlong as Cisticola easily overhauled the front-runner and surged ahead. Closer home, Gdansk produced a good effort to get the better of Cisticola to record a comfortable win at nourishing odds.

M Narredu trained Shae was backed to the exclusion of the rest in the 1600 metres Narayandas J Dave Plate, a race for maiden three-year-olds. Kora Jade led from the start and had a useful lead over the favourite whose finishing effort could only bring her closer to the winner at the finish. Gold Medallist was faraway third.

Lesser fancied Towering Storm gathered momentum in the final 100 metres and got the better of Flying Surfer to land the spoils in the 1200 metres K J K Irani Plate (Div I), a race for horses in the lowest category. Favourite Adams Creation rallied well but could only succeed in pushing Skysurfer to the third place. There was strong betting on Bezan Chenoy trained Golden Horde in the lower division of the race. Golden Horde came home with an aggressive effort with a furlong left in the race and bounced clear to win from late rallying Gandalf. Komodo Dragon nosed out Divine Spark to save place money. Advance To Contact failed to produce the spark of the previous effort while another runner in the betting, Isinit whipped around at the start and did not finish the course.

Narendra Lagad trained last start winner Star of Thea recorded an encore at big odds in the 1400 metres F K Vakil Trophy, a race for horses rated 20 to 46. Star of Thea led from the start and had no problem in steering clear of late-finishing Rincon and Star Aligned. Favourite Sassy Lass made no show while the strongly backed debutant Weehawken dropped back in distress midway though the straight to finish dismally.



*******************
Kora Jade (Trevor Patel up) winner of the Narayandas J Dave Plate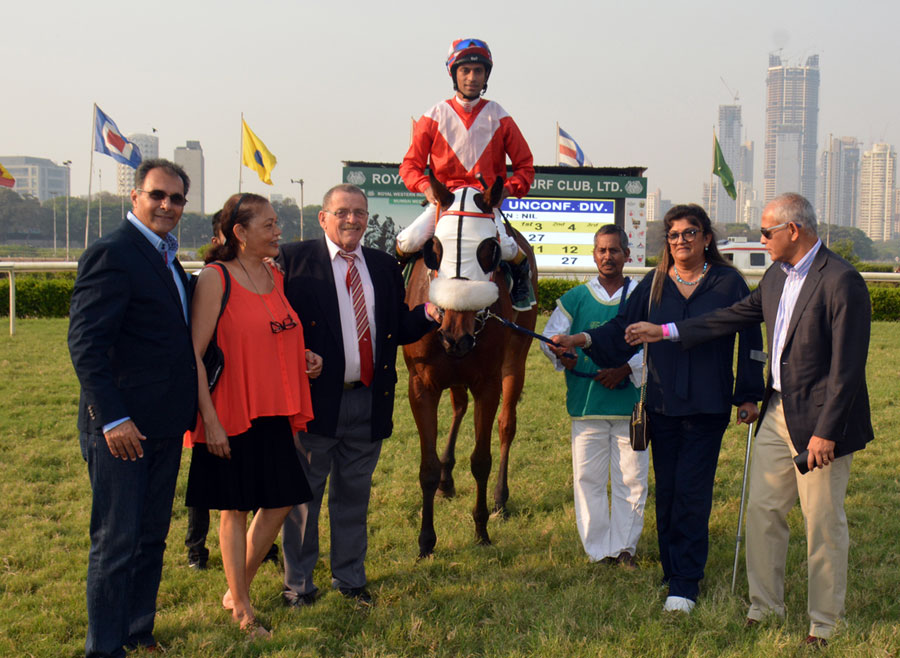 ---
Gdansk (P S Chouhan up) winner of the Dr A H Sayed Plate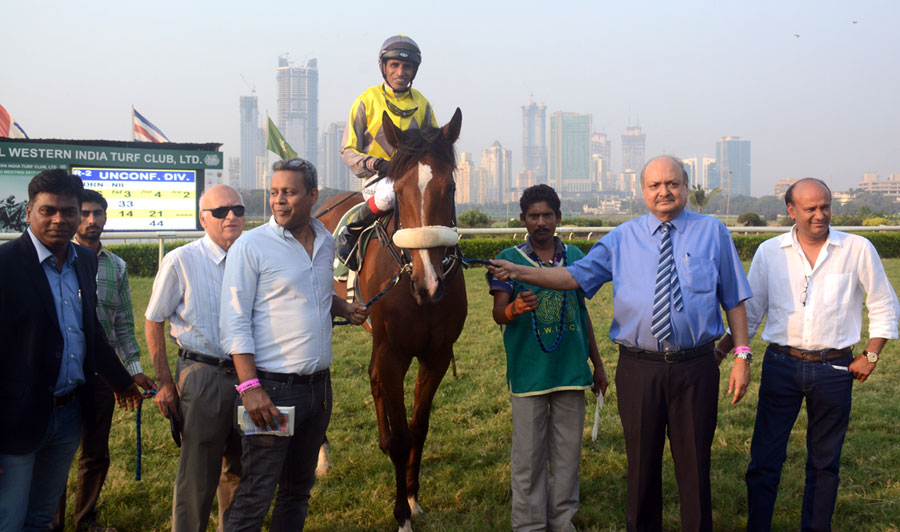 ---
Golden Horde (Trevor Patel up) winner of the K J K Irani Plate (Div-II)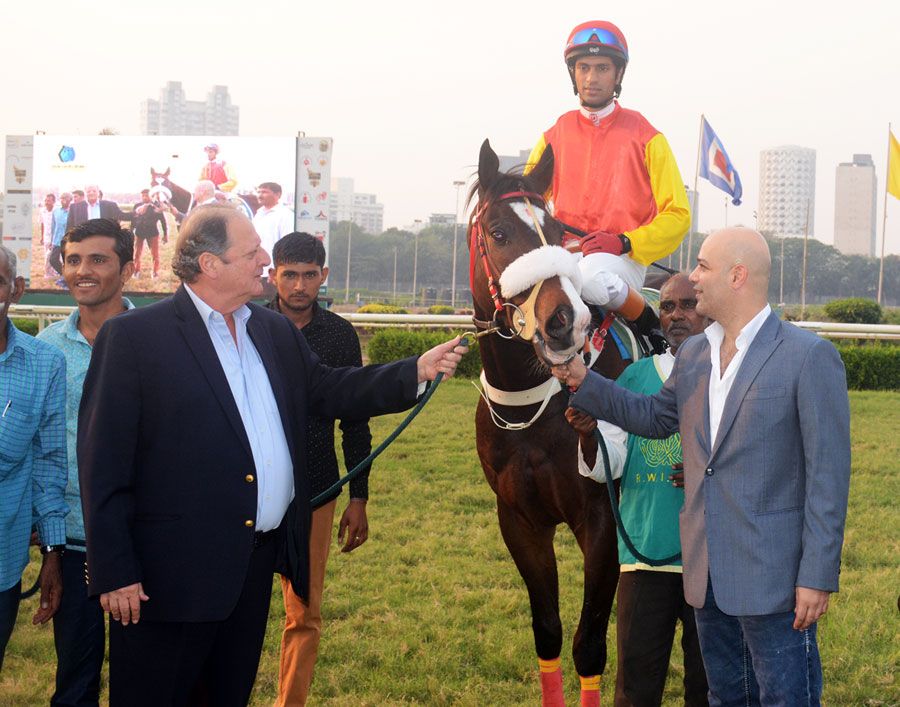 ---
Juggernaut (Raghuveer Singh up) winner of the M M T Pandole Plate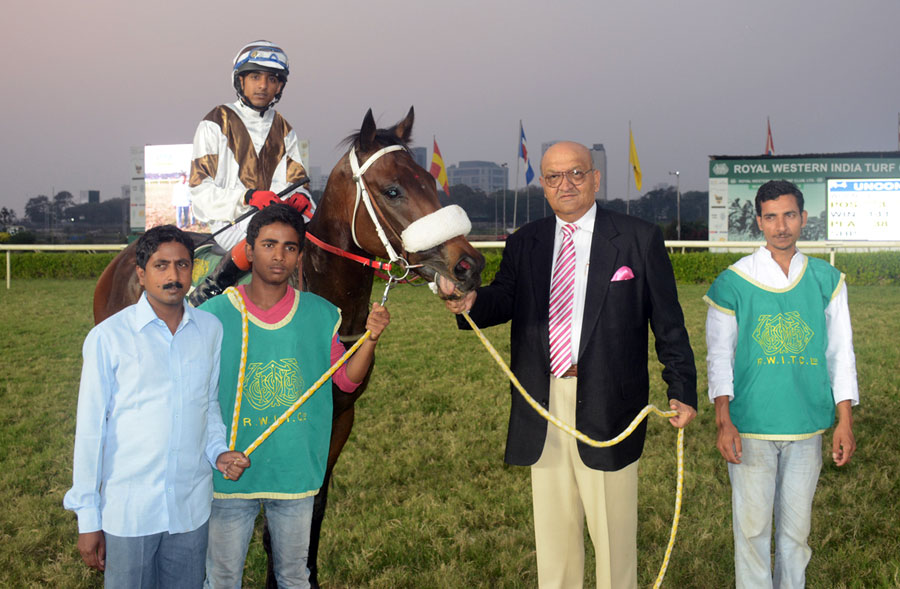 ---
Timeless (C S Jodha up) winner of the A Campbell Trophy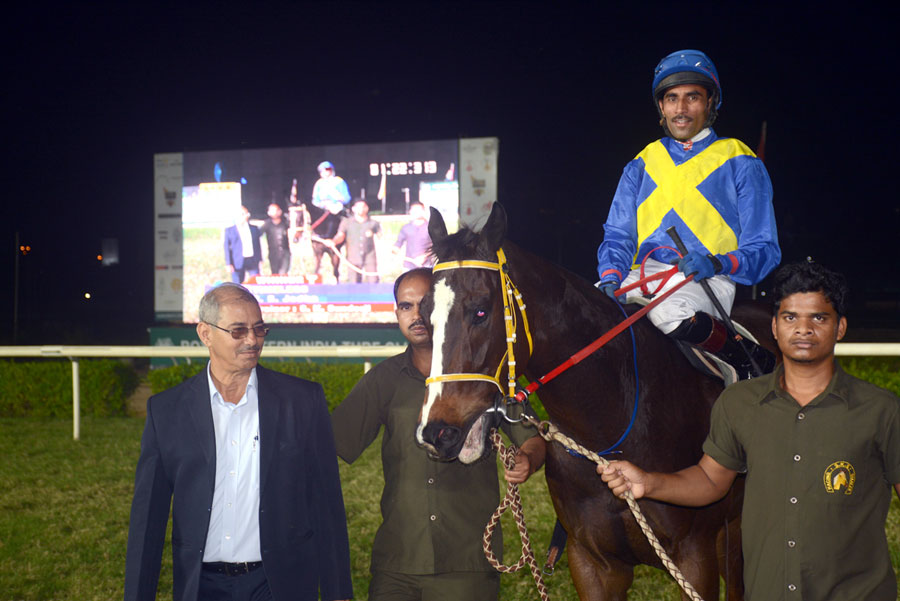 ---
Star Of Thea (T S Jodha up) winner of the F K Vakil Trophy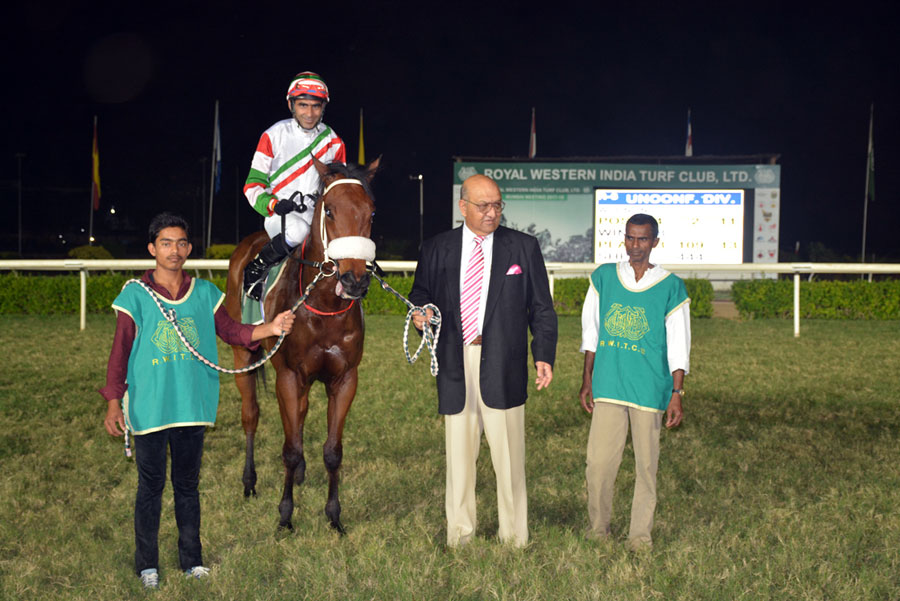 ---
Towering Storm (Neeraj Rawal up) winner of the K J K Irani Plate (Div-I)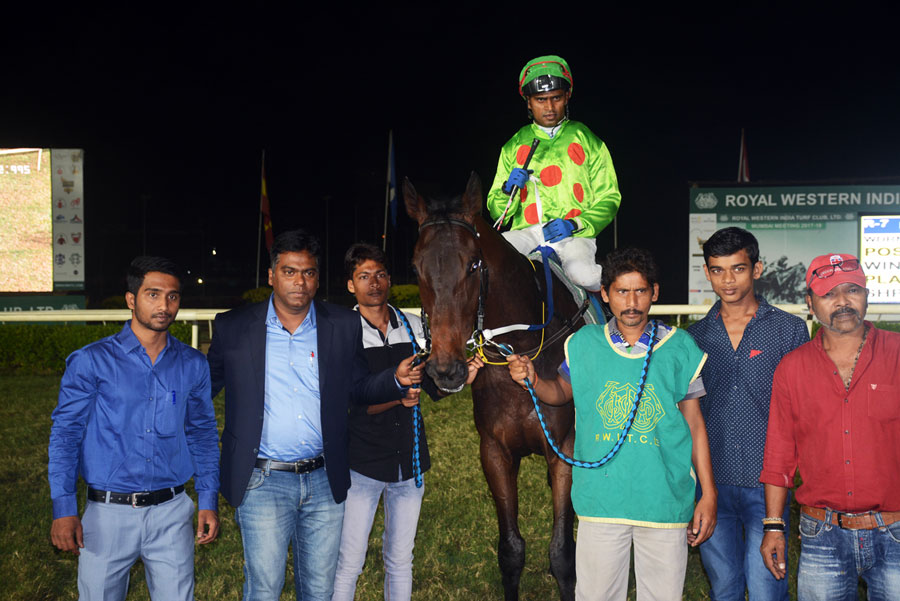 ---